Follow these guidelines to ensure your big move goes as smoothly as possible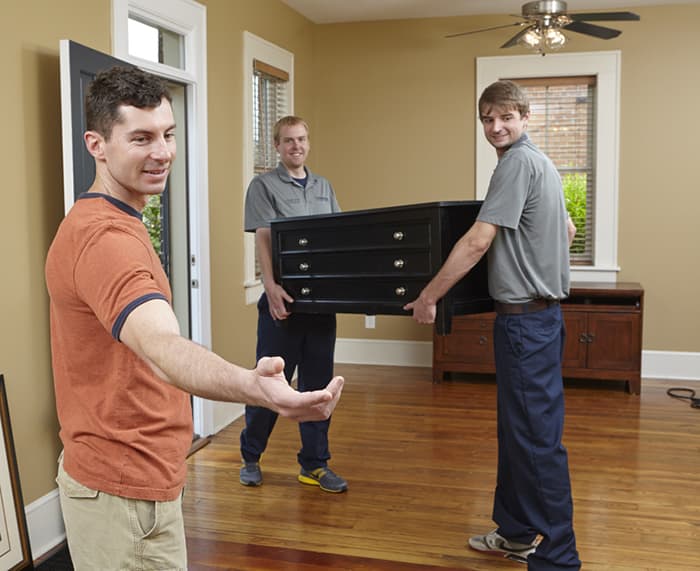 Moving to a new house or apartment is exciting. After all, you'll be starting a new chapter in your life. However, while you might be itching to pack up all of your belongings before relocating to your new place, there are actually a few non-packing related items you need to check off of your list.
Here are nine important steps to take before your moving process is in full swing:
1. Forward your mail in advance
Getting your mail forwarded to your new address can take some time, and you don't want to miss any important bills or notifications. Contact your post office and get your letters forwarded to your new address a few weeks in advance to avoid missing any mail.
2. Call your utility services
No point in paying for water or electricity that you're not using. Call your utility companies and ask them to shut off the day after you move. While you're at it, you can also schedule them to turn on at your new place the day before you arrive to avoid any lapses in service.
3. Set up appointments with cable and Internet providers at your new place
Nobody likes being unplugged from the Internet. In order to ensure your offline gap is as short as possible, try to set up an appointment with the cable company in your new area as early as possible.
4. Backup any important files on your computers
Computers are finicky enough when they're sitting safely in your home office, much less after they've taken a bumpy road trip. Just in case, backup your critical files onto a DVD or flash drive so you'll have them if your computer doesn't want to cooperate after your trip.
5. Defrost your refrigerator
You'd be surprised at how much ice builds up inside your refrigerator after a few years of being constantly plugged in, and what you don't want is a bunch of water sloshing all over your belongings during your move. Unplug your fridge a few days in advance and put it somewhere where the water won't ruin anything.
6. Plan the layout of your new place
Knowing how you're going to arrange your furniture and which rooms will be used for what will make your moving process much easier. This way, you can pack things according to which room they'll end up in, instead of which room you found them in.
7. Drain fuel from gas-powered appliances
Transporting lawnmowers, chainsaws and weed-eaters that are filled with flammable fuel is not only dangerous, it's illegal. Fumes can build up in your moving truck and create a fire or explosion hazard. Be sure to drain the fuel in advance and transport the fuel in a safe container in your own vehicle for the move"
8. Pack a separate box full of things you'll need for your first night
If you arrive at your new place late at night, you might want to hold off on unpacking until the next day. However, you're still going to need things like bed sheets, blankets, a change of clothes and toothbrushes. That's why you should pack a first day box so you won't have to dig through all of your belongings to find a few essentials.
9. Hire a friendly, experienced Cincinnati moving company
Do some research on local moving companies about a month in advance of your big move. You'll want to look for a company that has experience, guaranteed pricing, certified movers, and a large fleet of trucks.
If you're planning on a big move, call Leaders Moving and Storage. We will safely and efficiently transport all of your belongings to your new home, whether you're moving locally or across state lines. Get a free online quote or contact our Cincinnati movers at 513-268-4315 today.
Related posts